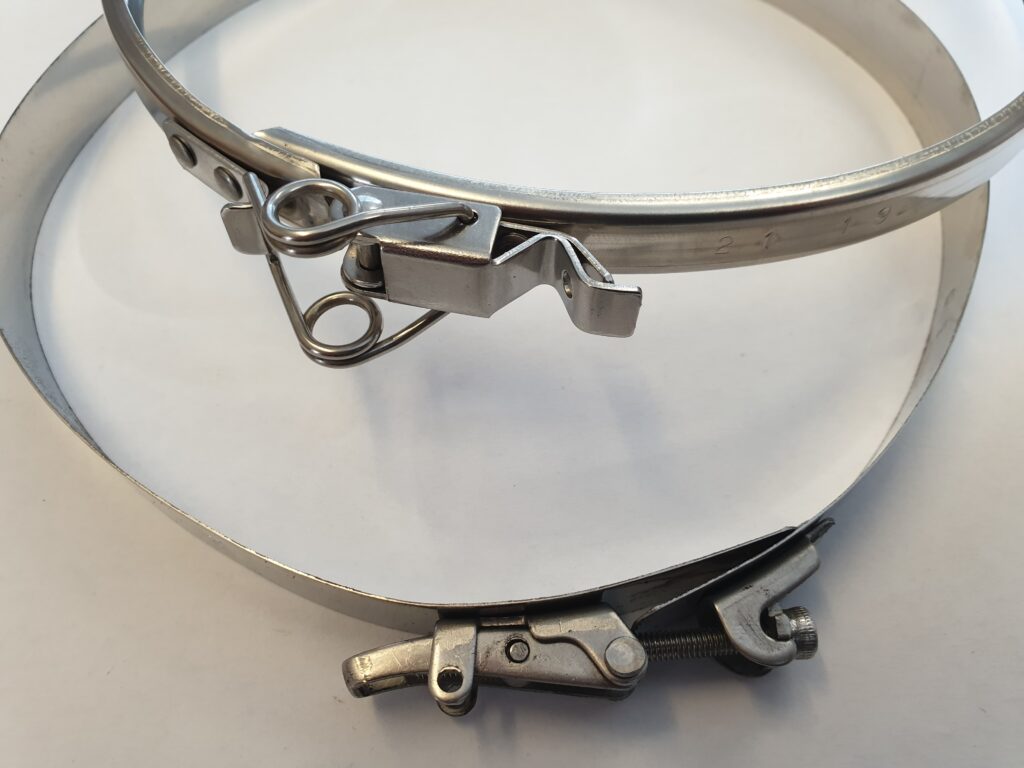 Vent / Duct bands
Our Lockbands can be used for the assembly of circular ventilation systems.
They offer a sturdy, easy to fit alternative to the jubilee clip type bands alraedy in use.
Manufactured fom stainless steel throughout, they are available in flat strap band form, or profiled as required. In fixed or adjustable diameters.
We supply bespoke sections ideal for the rigid securing of adjustable length telescopic tube sections.