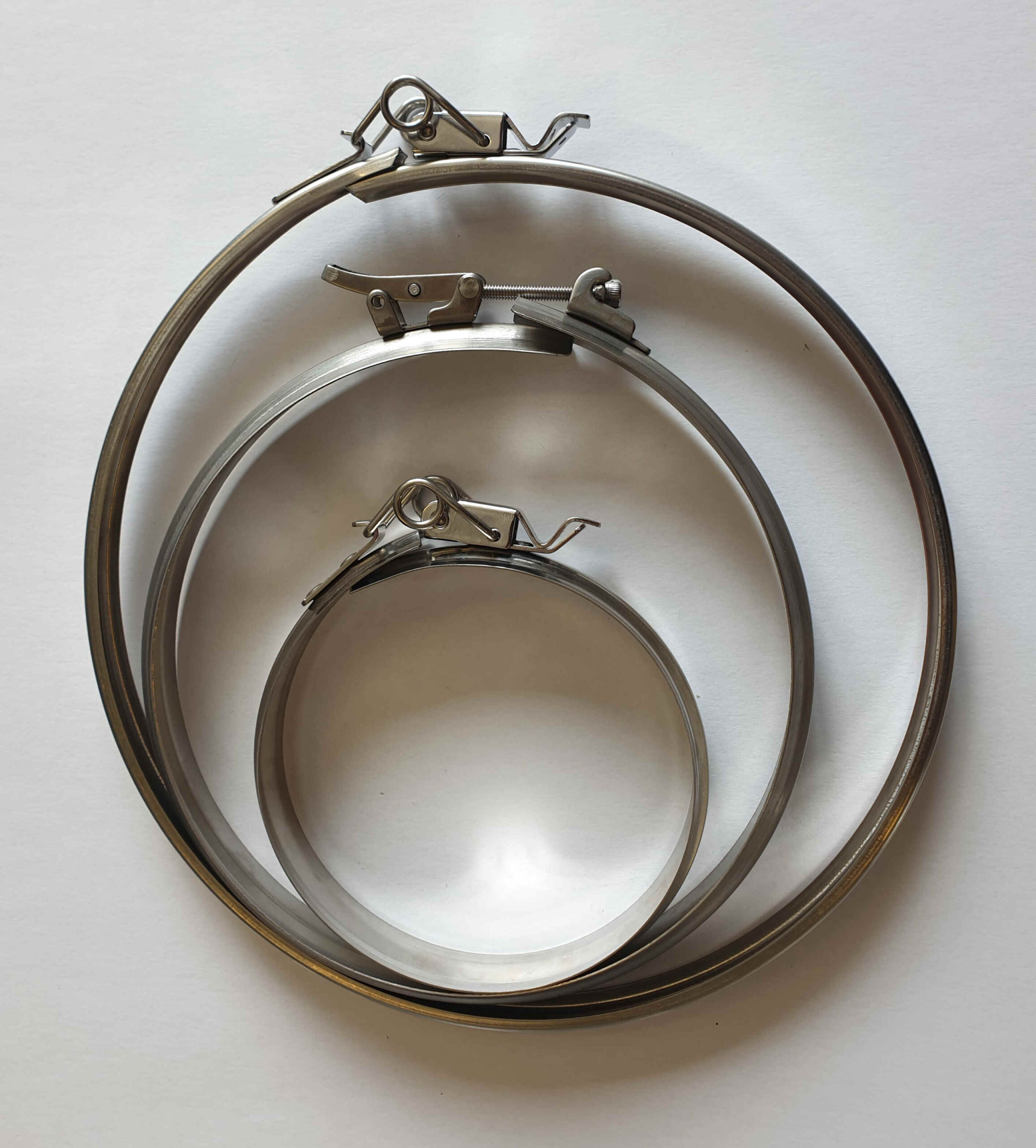 Standard Locking Bands
Primarily for joining two lengths of flue pipe together. They are generally NOT structural but will provide some support to the flue pipes and prevent the ingress of moisture to the flue joint.
These rings can be supplied in any material, but, Stainless Steel, Coated Carbon Steel and Copper are the more common materials used. Generally in thicknesses from 0.4mm – 0.9mm thick.
They can be fitted with either fixed length or sprung Over-Centre Toggles, Adjustable Toggles or Nut & Bolt Fittings.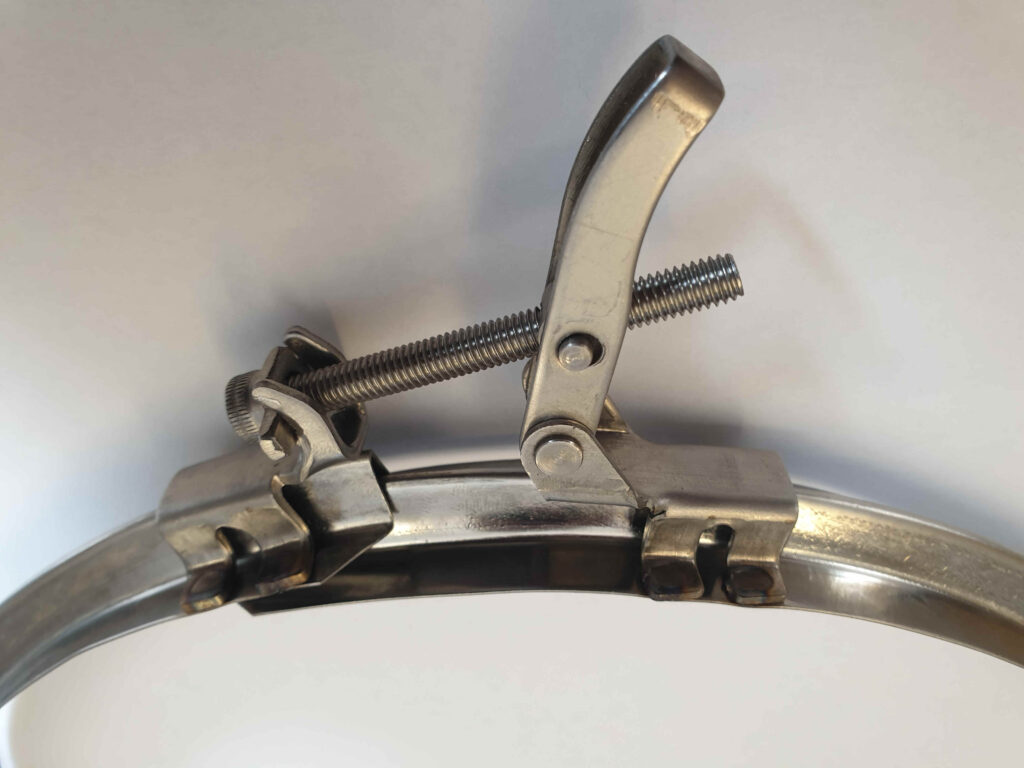 Vee Bands
Ususlly used on High Pressure Flues to join the flanges of the fume carrying inner pipe.
Traditionally these bands were split and joined using two sets of bolt brackets. This was time consuming and more expensive.
The Metal Ring Co developed an Over-Centre Toggle and Hinge arrangement to make flue installation much quicker and less expensive.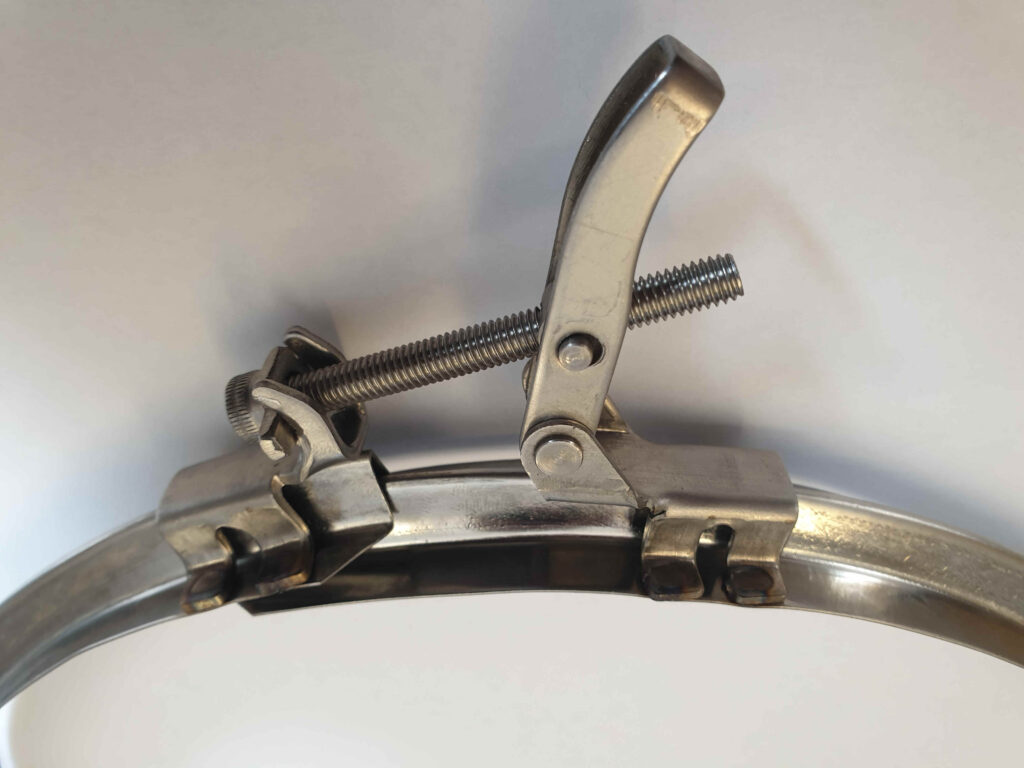 Adjustable Locking Bands
Our Adjustablle Locking Bands are mainly used on Slip Length Flue sections where one length fits inside the other, thus creating an Offset in outer diameters across the joint.
Our adjustable Rings can be tailored to any offset so produced ( Within reason ! )
They are usuallly secured with our standard Adjustable Toggle (Pictured), although they can also be fitted with our "Micro" Toggle for a smoother finished line.
Structural & Cover Locking Bands
Structural Bands and Cover Bands are much wider than normal joint locking bands. They are usually fitted with two fasteners to ensure even pull down onto the duct.
They are designed such that they will provide extra support to the flue across any joints.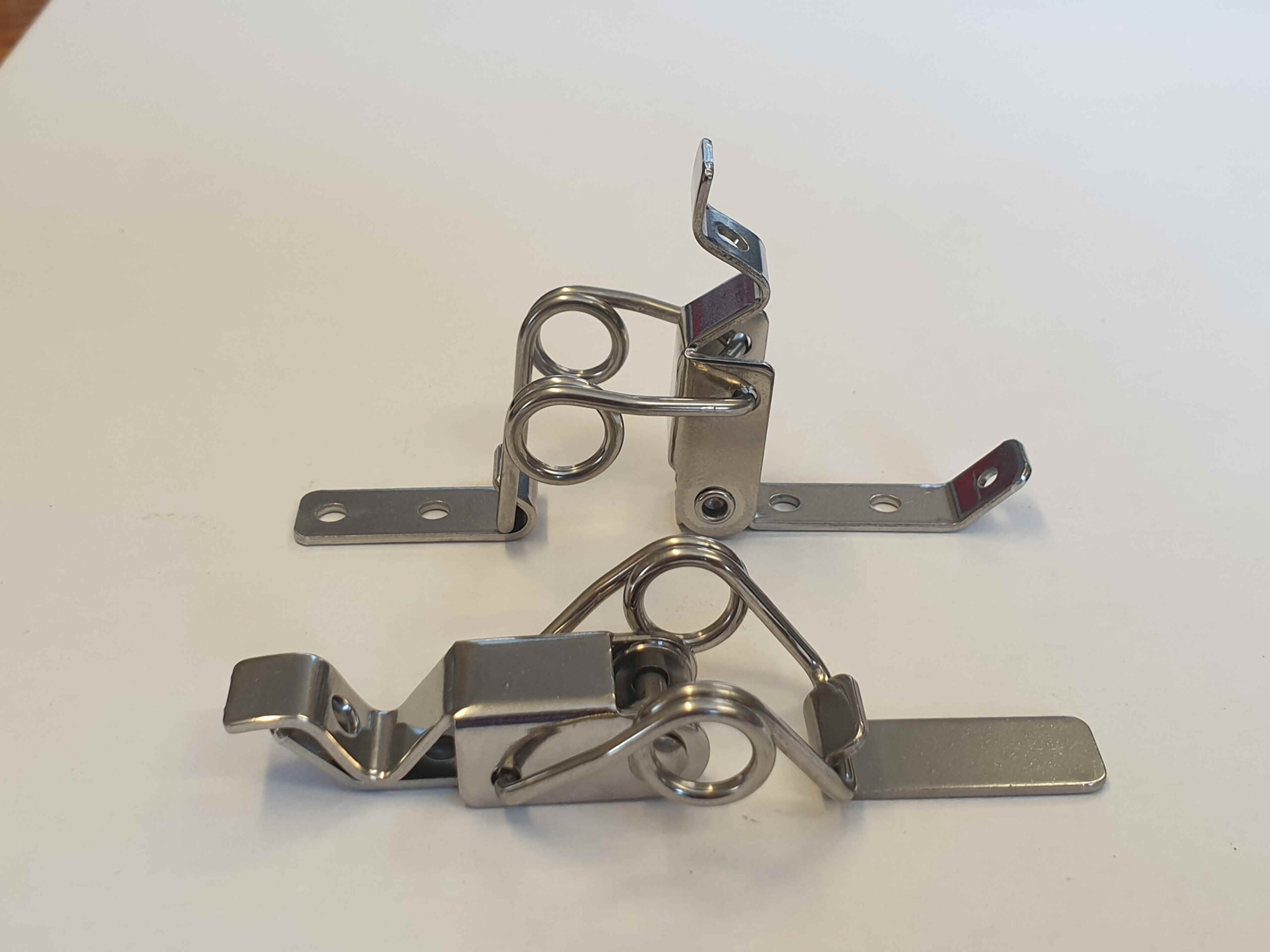 Toggle Fasteners
We have a wide range of fasteners. Our most common ones are shown
Flue Ring Sections
We have many different sections available ( Click here for just a few ).
If we do not have a standard section available, we are always happy to develop new ones, either to Customer specification, or fitted to sample joints and developed by ourselves.